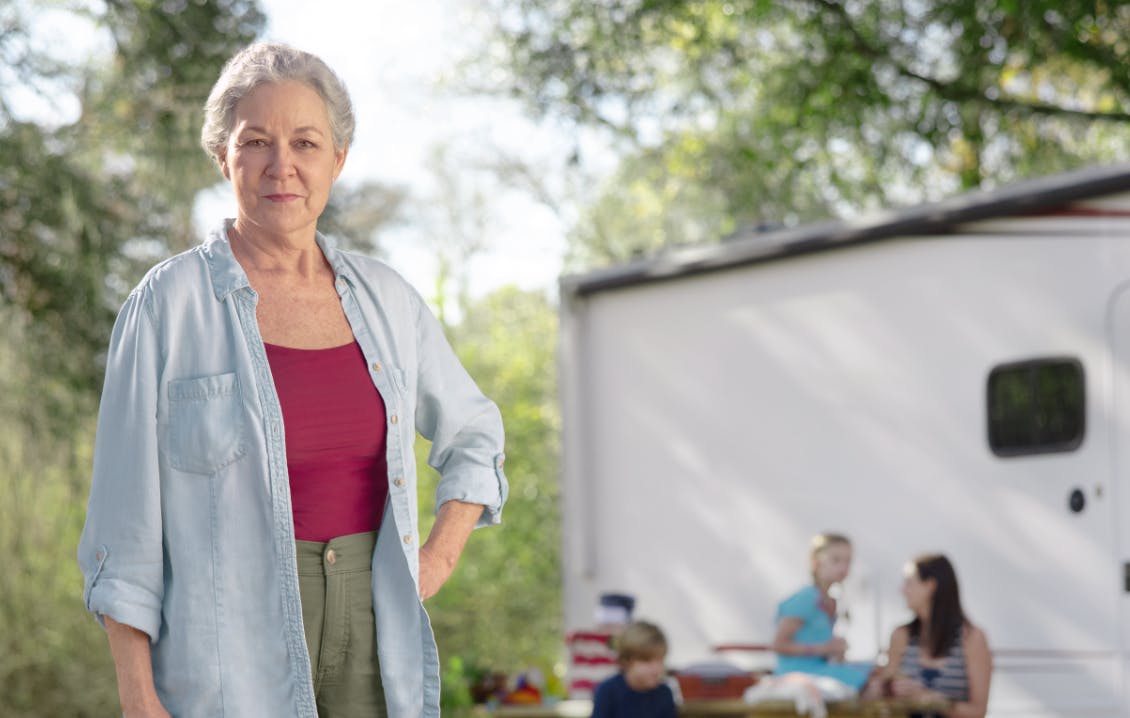 If you are living with COPD or caring for those living with COPD, you may have questions or seek guidance for management of everyday hurdles. Here are some helpful tips and resources that may ensure that your daily life remains manageable.
Air Quality
Avoid smoky areas at work, while traveling and at home, including smoke from grills and campfires.

Limit your time outside in places with high levels of pollution.
Travel with a mask to avoid germs.
Stay away when painting or exterminating is being done in your home.
Lifestyle
Light exercise, such as a short easy walk, is good for you. But if you feel winded, stop immediately.

Try eating smaller meals throughout the day to avoid feeling full, which may make it harder to breathe.
Arrange your home so that the things you need are within easy reach.
Try to go to sleep at the same time each night.
Seasonal Changes
In summer and winter, be mindful of how much time you spend outdoors.

Cool weather can be irritating—wearing a scarf over your nose and mouth will limit cold-air exposure in your airways.
In winter, breathing in through your nose and out through your mouth helps to warm and humidify air before it enters your lungs.
3-STEP BREATHING EXERCISE
This easy pursed-lip breathing exercise can help you relax by slowing the pace of your breathing; making each breath more effective. It allows air that was trapped in the lungs to move out so that new air can enter the lungs. Repeat it as often as needed.

1. Inhale
Breathe in slowly through your nose using either a normal breath or a deep one—whichever is most comfortable.
2. Purse your lips
Purse or pucker your lips together as if you're blowing out a candle.
3. Exhale
Breathe out through your pursed lips gently and slowly.

TIPS TO HELP KEEP YOUR TREATMENT ON TRACK
Here are some tips to help you keep up with your treatment plan and stay on treatment.
Make your treatment a daily ritual

—take your medication at the same time every day.


Refill reminders

—set up auto-refill with your pharmacy.

Stress-free travel

—keep your medication in your carry-on luggage, and bring a copy of your prescription with you in case you need it.
Talk to your doctor—review any questions or concerns you have that you want to discuss at your next doctor's visit.

Enlist your family and friends

—they can help manage your appointments, prescription pickups, and additional tasks if needed.
Helpful links for patients:
Offers information about lung health education and research, as well as programs and services for people living with conditions such as COPD.

This not-for-profit organization supports research, education, and advocacy programs. Its website offers an online community for patients and caregivers affected by COPD, as well as information about the disease and a calendar of relevant events.

Provides regular news updates and information about research and treatments related to emphysema and COPD. Its archives include articles about prevention, living with COPD, and healthy habits.

This nonprofit organization brings together patient foundations and organizations, health professional organizations, individuals, and government agencies to work in a unified manner to promote the interests of individuals affected by COPD.

Learn how you can make your help go even further.
Always ask—

asking how you can help lets your loved one know you care, and it allows them to tell you directly the best way you can help.


Take the time to just listen—

sometimes a compassionate ear is the best way to help.

Learn more about COPD—

understanding their condition helps them feel supported while helping you recognize important signs and symptoms that may signal COPD progression.

Adherence—

help keep them on track with their treatment regimens.

Pay attention to your well-being—

taking time for self-care, including eating healthy and resting well, means you'll be that much better equipped to help out when needed.
Helpful links for caregivers:
Provides help and support for caregivers and caregiving-related issues.
Offers support, information, and tools for caregivers.
Connects caregivers with volunteers available to help.